Aashritha is the first daughter of Hero Venkatesh. His second daughter Hayavahini is an athlete and third daughter Bhavana and youngest son Arun are still studying.
Aashritha Daggubati is ready to get married to Hyderbad race club chairman R.Surendar Reddy's grandson.
Aashritha Engagement
The Engagement event has happened on February 6, 2019. Family members of both Daggubati and Akkineni family members attended. This event happened at a private Hotel in Hyderabad.
You may also like to Read>>> Nitya Shetty (Devullu Movie Child Actress)
Victory Venkatesh friends, Tollywood heroes, and some directors had attended this event.
You may also like>>>
Aashritha Daggubati love
Aashritha love starts in the college days. They knew each other for a long time. They wanted to take their relationship to the next level. Both have decided to get married. Both families are well known.
Ashritha told her father about her love. Her father was happy about her choice. Venkatesh discussed the matter with his brother, great producer, Suresh Babu. Later Daggubati family accepted her love.
Suresh Babu meets Surender Reddy to discuss Aashritha's marriage.
Surender Reddy is the best friend of AP former Chief Minister Mr. Kiran kumar Reddy.
Aashritha Daggubati Wedding
Grand wedding celebrations start on March 1st. Daggubati family wants to celebrate this marriage event within family members. Wedding arrangements have already started at Nanakram Guda in Hyderabad.
The 2019 year gives full happies to the Dagubbati family. Venkatesh recently hits a blockbuster with F2: fun and frustration movie in this Sankranthi season. Now ready to work with Naga Chaitanya in "Venky Mama" movie which is directed by K.S Ravindra.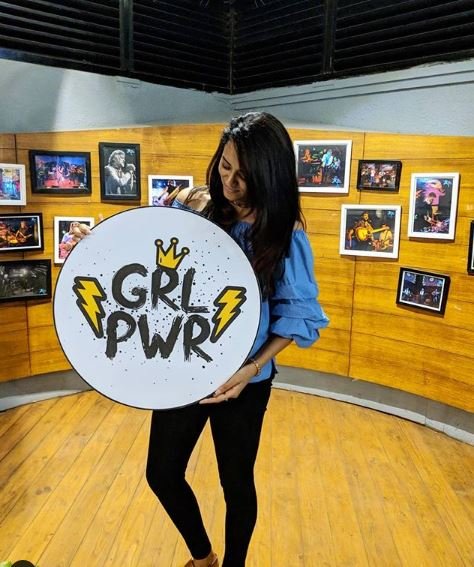 Aashritha Career
Though she comes from a Film industry background, she didn't act in any movies.
Aashritha is a trained baker. She has established her own brand name "Infinity platter".
 Ashritha wants to spread her brand branches all over India. Recently she started bakery stalls at Ramanaidu studios.
Aashritha's father Venkatesh gives big support and encouragement to her business.
Aashritha is very popular on Instagram as she exhibits her culinary arts and posts yummy food pics. She says that she is exploring food from all over India.
She has got married to her long-time boyfriend on 24 March 2019, in the presence of her family and various film actors.
Aashritha's name appeared on the Instagram Rich List 2021
Aashritha gets paid around Rs 31,000 for each post she posts on Instagram
For more images watch her Official Instagram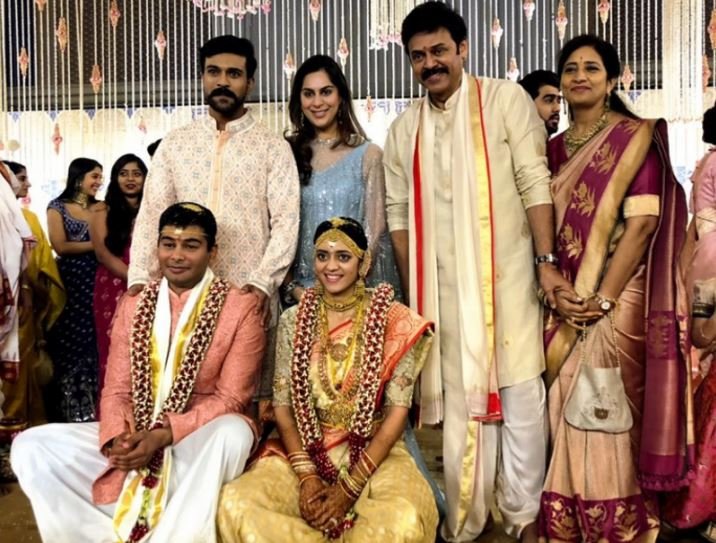 Aashritha Daggubati family details
| | |
| --- | --- |
| Father Name | Daggubati Venkatesh |
| Mother Name | Neeraja |
| Grandfather | D.Ramanaidu |
| Grandmother | Rajeshwari |
| Uncle | D.Suresh babu |
| Aunt | Lakshmi |
| Great grandparents | Venkateshwarlu, Lakshmi Devamma |
On Rana Daggubati's Roka Ceremony
Aashritha commented on Rana Daggubati's engagement as "Most gorgeous couple everrrr! 😍💖 "
Miheeka Bajaj is a classmate of Aashritha Daggubati. She was introduced to Rana Daggubati as she visits Aashritha's home regularly.
Marriage Photos
More related searches:
aashritha daggubati instagram, aashritha daggubati age, aashritha daggubati marriage, aashritha daggubati wiki, infinity platter aashritha daggubati, ashritha daggubati cousins, ashritha daggubati
Aashritha Unseen Images