Saina was born on 17th March 1990 in Hissar, Haryana, India, and lives in Hyderabad. Coming to her family background, she has a father, mother and one elder sister. Saina's father is Dr.Harvir Singh Nehwal who has done his Ph.D. in agricultural science and worked at Chaudhary Charan Singh Haryana Agricultural University. Mother Usha Rani Nehwal and Sister Chandranshu Nehwal.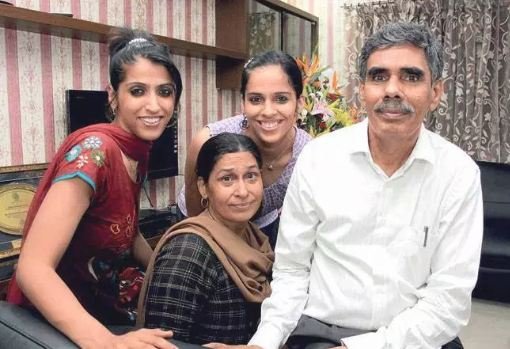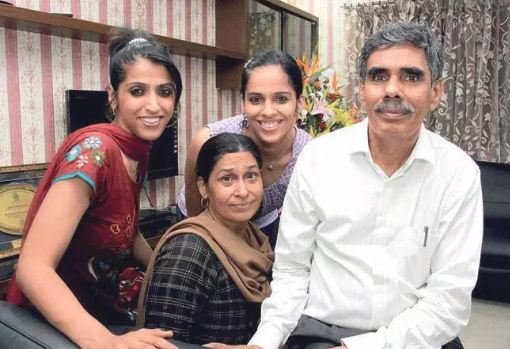 Saina Nehwal is an Indian Profession Badminton Singles player. She won a gold medal in 2018 Commonwealth Games in Women's single after defeating P.V Sindhu. Nehwal became the first Indian women to win 2 gold medals in Commonwealth games.
Other Related Post: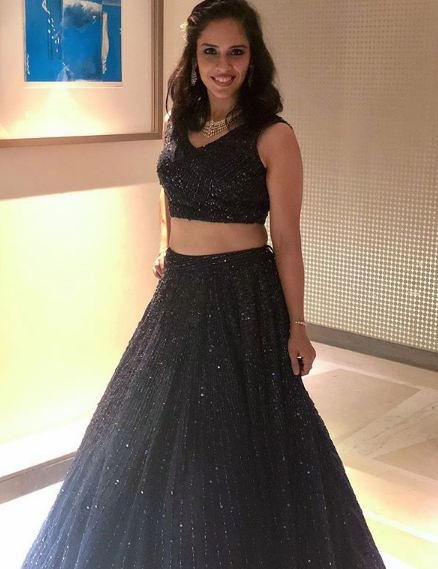 Saina, the former world No.1 has won over a twenty-three (23) international titles, which include ten super series titles. She has represented India three times in the Olympics, winning the bronze medal in her second appearance.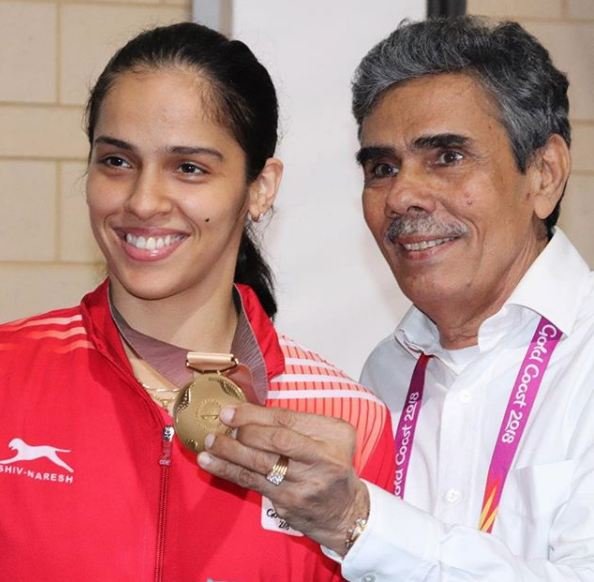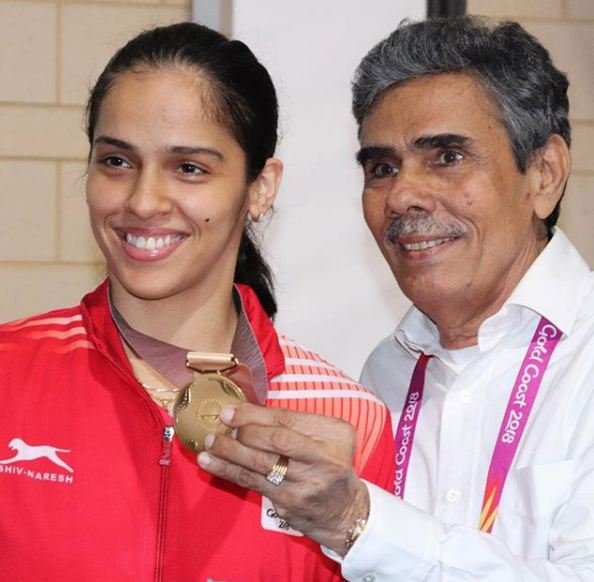 In 2006 May at the age of 16, She became first Indian women and the youngest player from Asia to win a 4-star tournament at Philippines open. The same year she was the runner an up at the world junior Championships.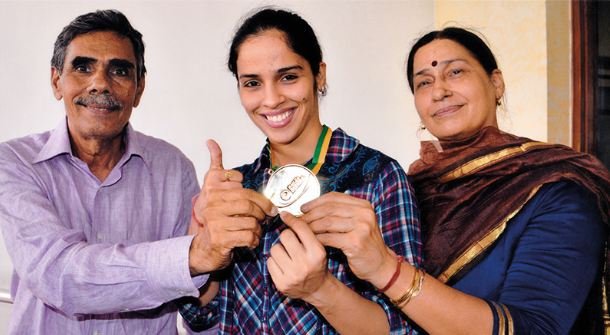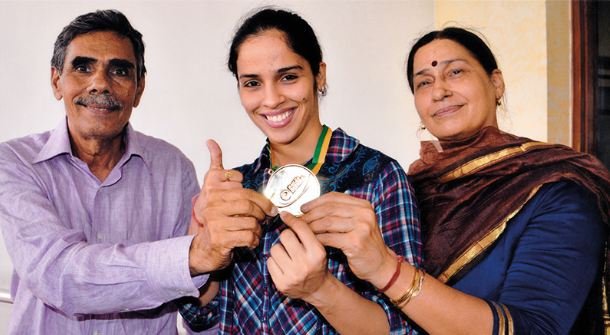 In 2008 Saina Nehwal named as most promising player.
She became the first Indian to win a BWF Super series title in June 2009.
In August 2009, she reached to the quarterfinals of the world Championships.
In 2010 New Delhi Common wealth games Saina won the gold medal in the women's Singles Badminton event.
Nehwal made history by winning the first Asian badminton medal for India by a woman at Asian Games in 2018.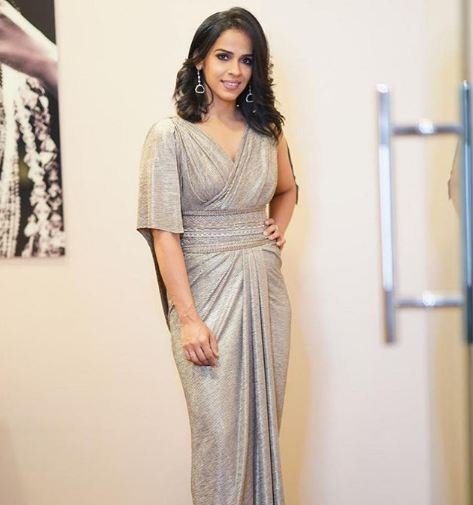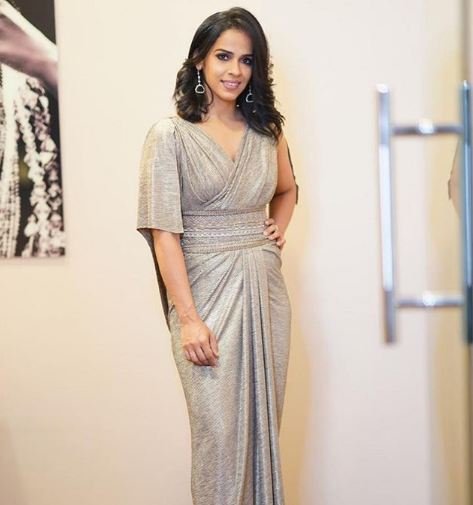 She attain a unusual feat by winning medals from the prestigious quintet of badminton tournaments – the Olympics, the World Championships, the Commonwealth Games, the Asian Championships and the Asian Games.
Saina Nehwal Love story
Saina Nehwal and Parupally Kashyap met first time in 2005 in Pullela Gopichand Academy in Hyderabad.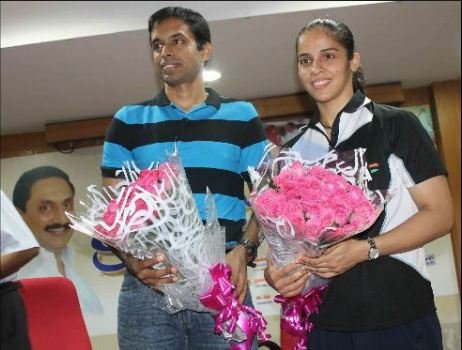 Both of them simultaneously used to practice at the academy. They felt comfortable while interacting with each other.
Since 2007 the couple started traveling together on a big tour. It is said that during the Rio Olympics when Saina suffered a knee injury and after that Kashyap was seriously injured in 2017, both of them helped a lot each other.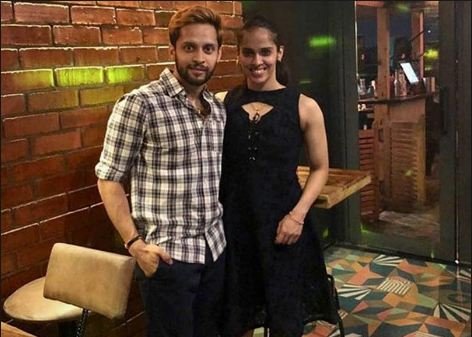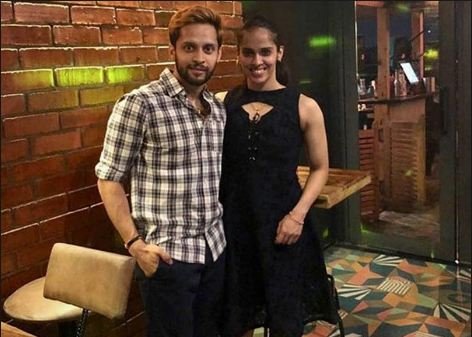 Kashyap took good care of Saina and helped to recover from injury and return to the court.
Kashyap is 32 years old from Hyderabad. More than just a badminton Player, he is an Arjuna Awardee as well.
Badminton champion's Saina Nehwal and Parupalli Kashyap are ready to exchange rings in a private ceremony on 16 December 2018.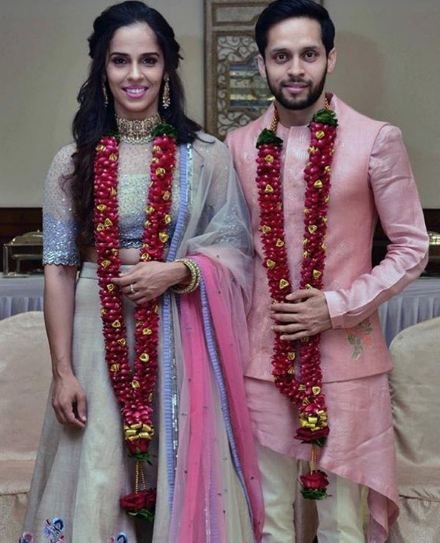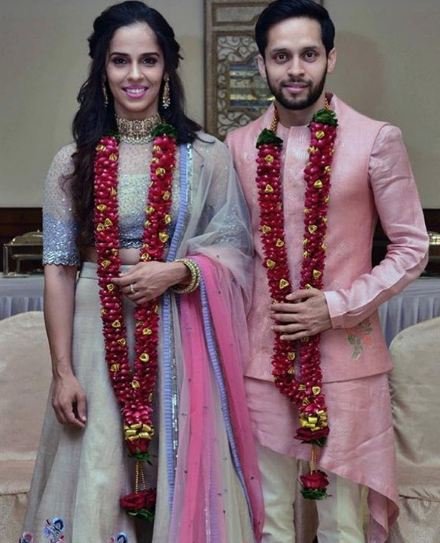 | | |
| --- | --- |
| Name | Saina Nehwal |
| Date of birth | 17th March 1990 |
| Birth place | Hisar, Haryana, India |
| Residence | Hyderabad |
| Profession | Badminton |
| Nationality | Indian |
| Religion | Hindu |
| Net worth | $4Million |
| Father | Dr. Harvir Singh Nehwal |
| Mother | Usha Rani Nehwal |
| Sister | Chandranushu Nehwal |
| School | Campus school, CSS HAU, Hisar. National institute of Rural Development |
| College | St. Ann's College for Women, Hyderabad |
| Favorite Actor | Shah Rukh Khan |
| Favorite Destination | Singapore |
| Favorite Food | Aloo parantha and Kiwi |
| Hobbies | Travelling |
| Eye Color | Brown |
| Hair Color | Black |
| Height | 5ft 5inches/ 165 cm |
| Weight | 58 kg/ 128 Ibs |
| Body Measurements | 34-26-34 |
| Husband | Parupalli Kashyap |
| Marital Status | Married |
| Handedness | Right Handed |
| Coach | Pullela Gopi Chand |
| cars | BMW X6, Hyundai Creta, Maruti Suzukiz SX4 |
Saina Nehwal Achievements
In 2004 she won the silver medal in Commonwealth youth games held in Bendigo
In 2006 she won a silver medal in World Junior Championships, in girl's singles
In 2006 Commonwealth Games, she won a bronze medal in the mixed team event
In the same year, she also won the gold medal in Pune in commonwealth youth games
In 2008 she won the Gold medal in Commonwealth youth games held in Pune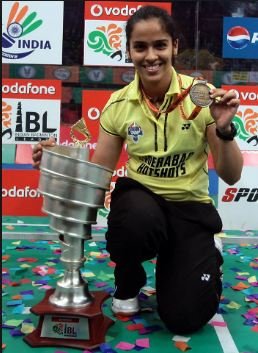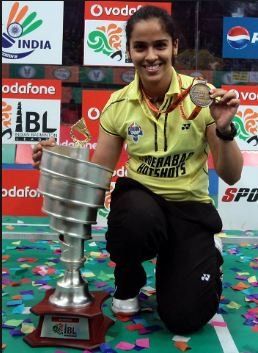 In 2010 she won the Gold medal in Women's singles in the Commonwealth Games were held in Delhi, as well as silver in the mixed team.
In 2012 At the London Olympics, Scored the Bronze medal, becoming the first Indian to have ever won an Olympic medal in Badminton.
In 2014 Asian Games were held in Inchon, the Women's team won the Bronze Medal which was led by Saina Nehwal
She won a silver medal in 2015, World Championship was held in Jakarta.
She won a gold medal in 2018 Commonwealth Games in Women's singles.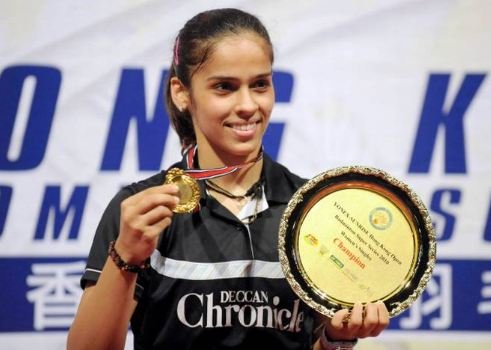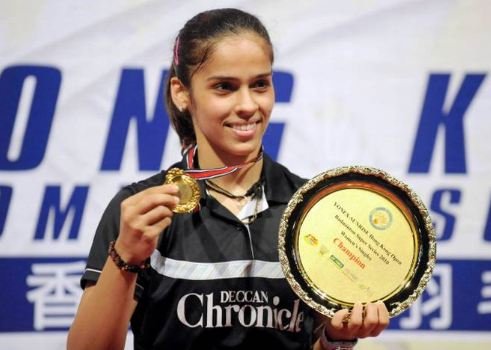 Saina Nehwal Awards
Arjuna Award in 2009
Rajiv Gandhi Khel Ratna Award in 2009-2010
Padma Shri Award in 2010
Padma Bhushan Award in 2016
Most promising player of the year award by Badminton World Federation in 2008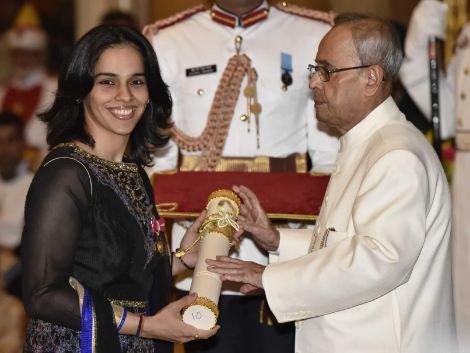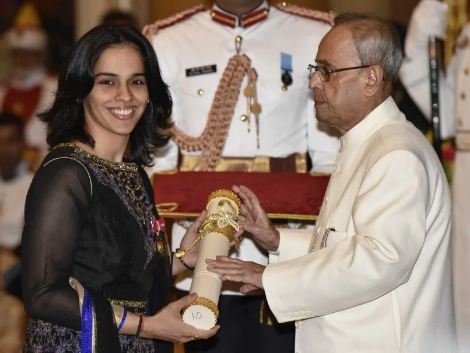 Unknown facts about Saina Nehwal
Before taking up badminton, Saina Nehwal was a champion in karate, in which she holds a brown belt
She holds 21 incredible international titles in her marvelous career
Saina Nehwal is one of the highest paid sportspeople of India
Her dad and mom are also champions of badminton in Haryana.
Saina's elder sister Anshu is a top model
Believe it or not, she had missed her Intermediate exams twice
An interesting fact is she celebrates every win by indulging in ice cream
Saina is the first women badminton player to win the Asian Satellite Badminton Tournament twice
She has 4% profit share in Yonex. Yonex is the multinational sports goods manufacturer.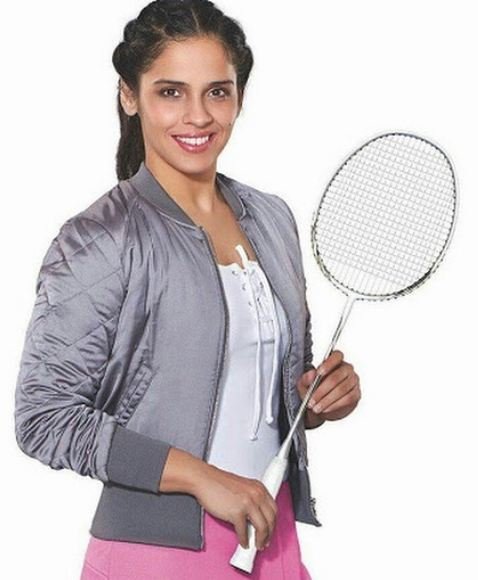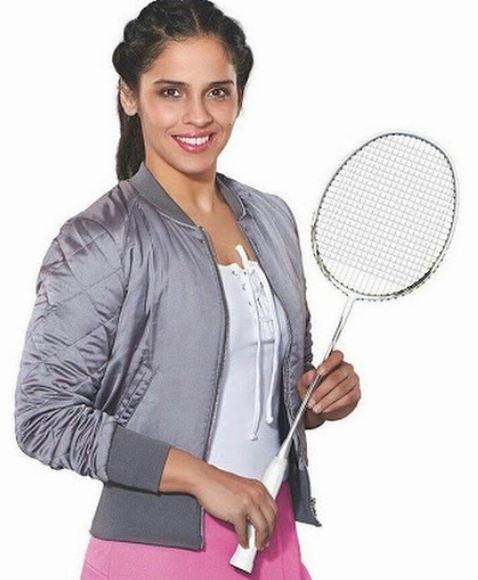 Saina Nehwal Hobbies
Ofcourse Badminton is her first choice of Sport, besides that she also has interest in Karate. She is also a Brown Belt holder in karate in her school days.
Even Sania wants to relax as everyone wants, but she chooses
Music and art to be her preferred means and reading books also help.
She is foody and loves Indian Food. Apart from these she also follows Bollywood films and watches movies occasionally. Her favorite Hero is King Khan, Badshah of Bollywood "Shahrukh Khan". She is lucky enough to meet her favorite star. These are few of the Saina Nehwal Hobbies
Other Related Post:
Sania Nehwal Social Media Accounts
Saina Nehwal Facebook: https://www.facebook.com/SainaNehwal.OGQ/
Saina Nehwal Instagram: https://www.instagram.com/nehwalsaina/?hl=en
Saina Nehwal Twitter: https://twitter.com/NSaina
Other Related Topics: Saina Nehwal husband, Saina Nehwal hobbies, Saina Nehwal age, Saina Nehwal debut, Saina Nehwal family, Saina Nehwal education, Saina Nehwal ranking