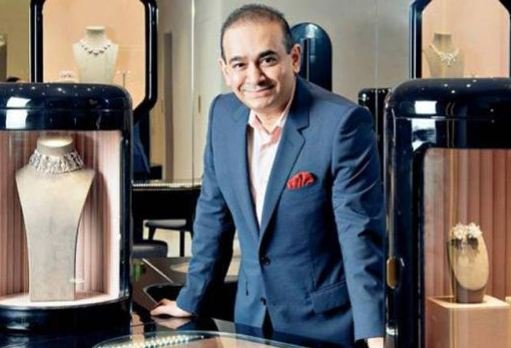 Biography / Wiki
| | |
| --- | --- |
| Real Name | Nirav Modi |
| Nickname | Nirav |
| Occupation | Diamond designer and trader |
| Birthplace | India (brought up in Belgium) |
| Nationality | Indian |
| Age | 48 Years (as on March 2019) |
| Date of Birth | 27-Feb-71 |
| Hometown | Palanpur, Gujarat |
| Caste | Palanpuri Jains |
| Zodiac Sign | Scorpio |
| Residence | Mumbai, India |
| Marital Status | Married |
| Children | 3 (three) |
| India's Richest Position | 85th position |
| Billionaires position(2017) | 1,233 |
| Net worth (2017) |  1.8 Billion |
| Interests |  Reading, Painting |
| Behaviour | Very Shy nature |
| Education | College dropout |
| Company | Firestar Diamond International Pvt. Ltd |
| Skin colour | Fair |
| Height | 168 cms |
| Weight | 65kgs |
| Eye color | Black |
| Hair Color | Black |
Nirav Modi was born on 27 February 1971 in Palanpur, Gujarat, India. He grew up in Antwerp, Belgium. His family was into Diamond Business since generations.
Also Check>>>Manohar Parrikar
Nirav Scams
Nirav was wanted by the Interpol since August 2018, under the criminal conspiracy, criminal breach of trust, cheating and dishonesty with delivery of property, corruption, money laundering, fraud, and breach of contract.
Modi was in headlines again in October 2018 when an entrepreneur from Los Angeles Paul Alfonso, filed a US$4.2 million lawsuit in Los Angeles against Modi and two of his companies, A. Jaffe Inc, and Firestar Diamond Inc.
$2 billion fraud case of Punjab National Bank (PNB) is on Nirav and is also being sued in the State of California for US$4.2 million for defrauding Los Angeles entrepreneur, Paul Alfonso. Nirav applied for bankruptcy protection in Manhattan, New York In March 2018.
Modi was reported to be in the United Kingdom and has also applied for a political asylum in Britain In the month of June 2018.
"Nirav Modi Global Diamond Jewellery House", is founded by Nirav. This was established in 2010 and has its headquarters in Mumbai, India. He was the first jeweller from India who has been featured on the covers of Christie's and Sotheby's Catalogues.
Nirav and his father moved to Mumbai when he was just 19. He started working in his uncle business firm Gitanjali Group, a retail jewelry company with 4,000 stores in India.
Education
He is a dropped out student from Wharton School at the University of Pennsylvania. He met Ami Modi in the college. She is the daughter of a diamond businessman.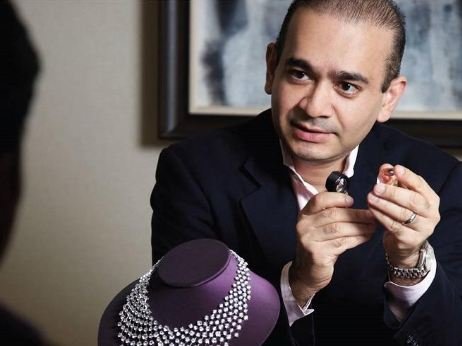 Unknown Facts of Nirav
| | |
| --- | --- |
| Does he smoke | No |
| Does he Drink Alcohol | Yes |
He has his stores in more than 15 Countries
His Cars collection includes, Rolls Royce Ghost, Mercedes Benz, Porsche, Bentely and more
He launched his own store by the brand Name Firestar, earlier which was known as Firestone.
His Jewelry Items were Modeled by top notch Models in the world
Models With his Jewelry
Related Searches: nirav modi net worth, nirav modi brand, nirav jewellery website, where is nirav modi now, nirav modi news, nirav modi loan, where is nirav modi right now, nirav modi house,