Ashnoor Kaur is One The Most Gorgeous Indian Child & Teenage Actress in Television and Films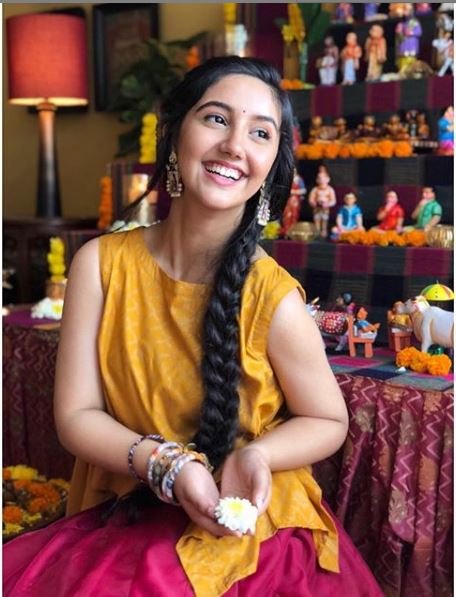 Ashnoor Kaur Wiki
She started acting when she was 5 years of age. She became a popular actress in Television. She is a beautiful and talented actress. Presently She is Acting in Patiala Babes in Lead Role Mini Khuranna(Character).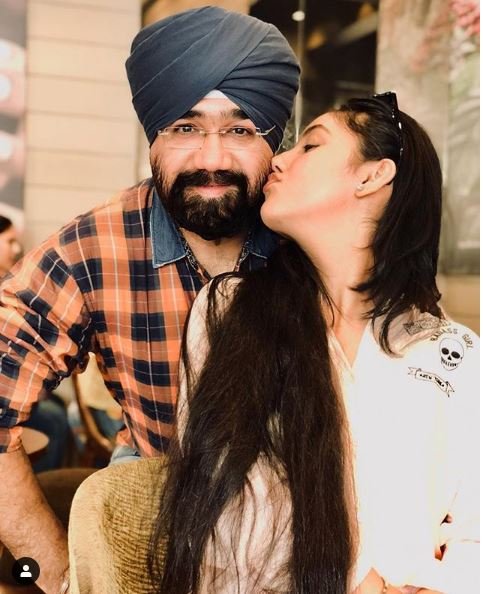 Early life
Ashnoor Kaur born on 3rd May 2004 in New Delhi, India. Gurmeet Singh is her father and Avneet Kaur is her mother. She is from Sikh-Punjabi family Background. She had done her schooling in "Ryan International School" Located in Mumbai, India.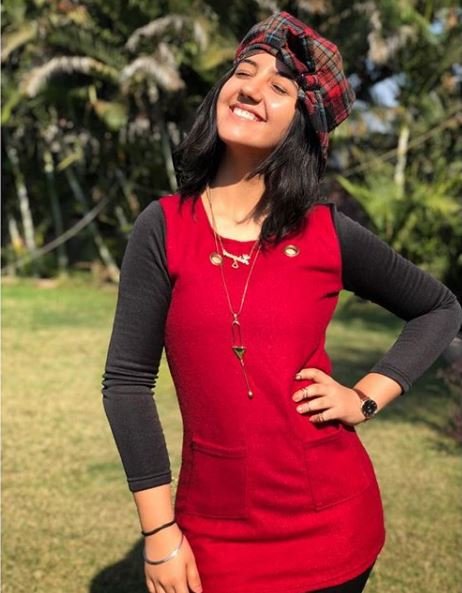 Ashnoor celebrates her 16th birthday with Corona Warriors
Ashnoor turned 16 on May 3 2020. Due to lockdown, this year she chose to celebrate her birthday with the watchmen of her society. She posted the image of her cake cutting on Instagram. In the image, few watchmen were seen posing thumbs up, while Ashnoor is ready to cut the cake.
Ashnoor Kaur Biography, Height, Age, Family, Affairs :
| | |
| --- | --- |
| Name : | Ashnoor Kaur |
| Nick Name : | Palak |
| Date of Birth : | 3rd May 2004 |
| Age : | 14 Years (As of 2018) |
| Profession : | Actress, Host |
| Birth Place : | New Delhi, India |
| Zodiac Sign : | Taurus |
| Home Town : | New Delhi, India |
| School : | Ryan International School in Mumbai, India |
| College/University : | University of Delhi, Delhi |
| Nationality : | Indian |
| Religion : | Sikhism |
| Mother Name : | Avneet Kaur |
| Father Name : | Gurmeet Singh |
| Hobbies : | Dancing, Shopping, Reading, Swimming, Travelling |
| Present Serial : | Patiala Babes |
| Debut : | Film : Sanju / Television : Jansi ki Rani |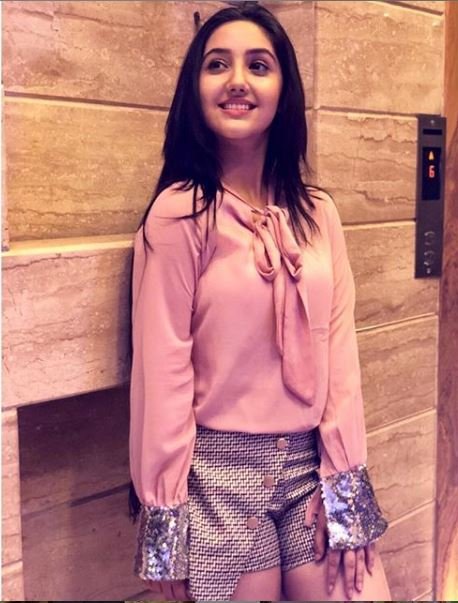 Career :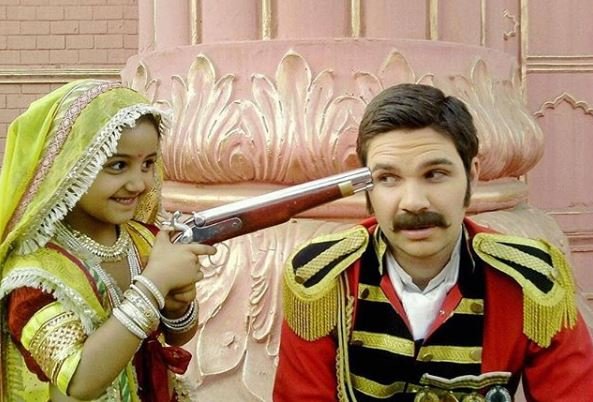 She Started Her Career in 2009 at 5 years Age. Ashnoor First Debut Serial was " Jhansi ki Rani"(Serial) As Prachi (Character name)
Later Ashnoor Kaur Played Navika Vyas Bhatnagar in the Tv Serial " Na Bole Tum Na Maine Kuch Kaha" And "Na Nole Tum Na Maine Kuch Kaha 2".
And Third Serial Was "Bade Achhe Lagte Hain" She Made a Cameo Appearance As "Mayra Kapoor"(Character Name).
Ashnoor Kaur Appeared in CID and Also as "Ashok Sundari" (Character) in the Mythological Series "Devon Ke Dev Mahadev".
And she Played "Dushala" (character) in 2013 TV Serial "Mahabharat". Later She Played Role of Young "Naira" (Character) in "Yeh Rishta Kya Kehlata Hai".
Also Check >> Shivangi Joshi Unseen Images
Ashnoor Kaur Played "Princess Vilas"(character) Recently Seen in Prithvi Vallabh Mythology Series. And Ashnoor Kaur Debut Film "Sanju" role as Young Priya Dutt in the Year 2018, Later Ashnoor Kaur Seen in Anurag Kashyap's film "Manmarziyaan" Role as Kiran (Taapsee Panni's Sister).
Presently Ashnoor Kaur Portraying the Lead Role Of "Mini Khurana"(Character) On TV Series "Patiala Babes" in Sony Entertainment Television. Recently the serial got Best Series Award from Indian Telly Awards.
Awards :
"Nanhe Nakhat" Award for Role Of "Navika Bhatnagar" (Nanhi) in the Television Serial "Na Bole Tum Na Maine Kuch Kaha".
"Best Actress Child" Award By International Human Rights Council.
Most Popular Actress child in "Golden Petal" Award.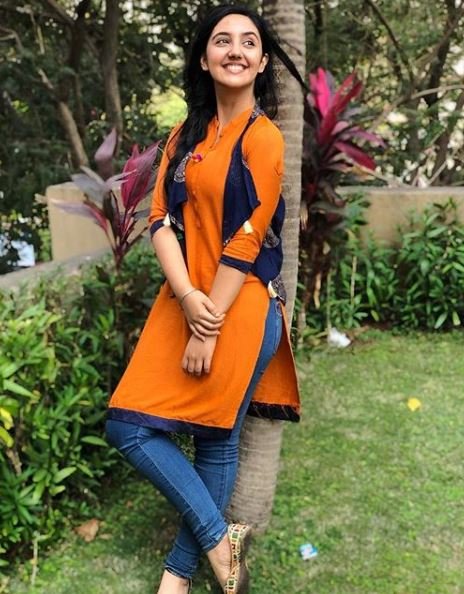 Favorites / Likes /Dislikes :
Favourite Color : White, Pink, Blue
Favourite Destinations : Spain & Goa
Favourite Food (s) : Macroni, Burger, Chocolates
Favourite Actresses : Deepika Padukone & Katrina Kaif
Favourite Actor : Shahrukh Khan
Physical Status :
Body Measurements : 34-25-34
Height : 5'2 in Feets / 155 in Cm
Weight : 55kgs/ 121 ibs (in pounds)
Hair Color : Black
Tattoo : None
Eye color : Black
Shoe Size(US) : 6
Social Media Accounts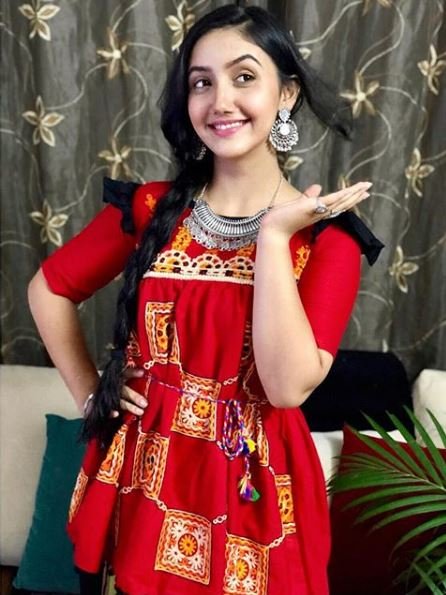 In an Interview Fans asked some questions, here are the answers from Ashnoor Kaur :
Fans: Your Skin Secrets?
Ashnoor: Behind beauty Secret u should stay happy And drink more water every day.
Fans: Your Hair Secrets?
Ashnoor: Thanks to My Mom she keeps my hair clean and oiling Massage & wash every day, and I prefer non-chemical products to my hair.
Fans: How do you Manage your Studies?
Ashnoor : So I carry my Books on the set and I study whenever I get time, My mom is a teacher so she helps me if I have any doubts and Google baba ki jai(Laughing) Any doubt u can refer to Google, and also My Teachers are very supportive My School is very supportive that's how I manage studies.
Fans: How did your career start? Did your parents always want you to become an Actor?
Ashnoor: Well this all was not Planned it Just Happened Co-incidentally, so I was 5 Mom was a teacher there is a common friend between my mom and casting Director, So she Refer me to her and that's how to happen.
Fans: What are your Dreams?
Ashnoor: ok so, My most important dream is to become a good and successful human being to have good values, be kind to everyone and try to help people as much as possible.
Fans: The Secret behind your Cuteness?
Ashnoor: Well, I guess all credits go to my parents who have taught me all these values and ya, I Actually I am kind of sensitive person so I can't see anyone in Trouble and I like to help people, that was secret behind cuteness.
Fans: What's your worst nightmare?
Ashnoor: Ha, my worst nightmare will be losing my parents and my fans, that is like a really a worst nightmare.
Fans: What's your Nickname?
Ashnoor: My nickname is Palak and my dad kept that name before I was born so he was like it will be a girl I will keep her name Palak and Family said Keep Name with A that's y Ashnoor.
Fans: Who Kept your Name as Ashnoor?
Ashnoor: My Mother- in- law, she referred this name and everybody liked in my family.
Fans: Why you guys(celebrities) can't reply to common persons?
Ashnoor: Well there is nothing like a celebrity like u know, all of us work for our passion and my passion is acting and that's y I'm an actor people know me that's y I'm known as a celebrity. It doesn't mean huge difference common man and celebrity will have a difference in respect giving to a person, every person is equal but it is just that it isn't possible to reply everyone so it becomes difficult that's y I try to reply most you guys obviously I not happened all time. So many dm every day so many comments it becomes so difficult and I hope u guys understand.
Fans: What will be the quality or habit you want from your Mom and Dad?
Ashnoor: Ok so, from my father I would want his knowledge and confidence to speak he is a lovely speaker, and from My Mom I would want the qualities of doing things really fast nice speed and I would want her utmost perfection in me.
Fans: To become confident like you what we have to do?
Ashnoor: Well, I guess being confident is all about having a sense of self-respect for that u have to love yourself first, You should not think about what other people thinking about you, You should always have confidence in yourself and u should love yourself before anyone and that's what makes u confident.
Fans: Don't you miss being a common Girl?
Ashnoor: Well, I guess everything as its own Advantages as well as Disadvantages being an actor u get many advantages but of course u know u cant go out have street food and you cannot wear night suits and go to eat ice-cream with your family. So obviously I do miss some things of being a common girl but I feel fortunate enough and I'm blessed I got this opportunity to prove my talents career of my life.
Fans: Who is your Role model?
Ashnoor: My role model is my parents because they do so many things so well and my mom always with me and she travels with me wherever I go, and my dad always with me in call because he as to go for work but they do so many things they really inspire me for the way they are they do things. So they are my Role model.
Fans: : Where will you see yourself after 5 years?
Ashnoor: In the next five years, I see where between acting for a Bollywood movie.
Childhood Photos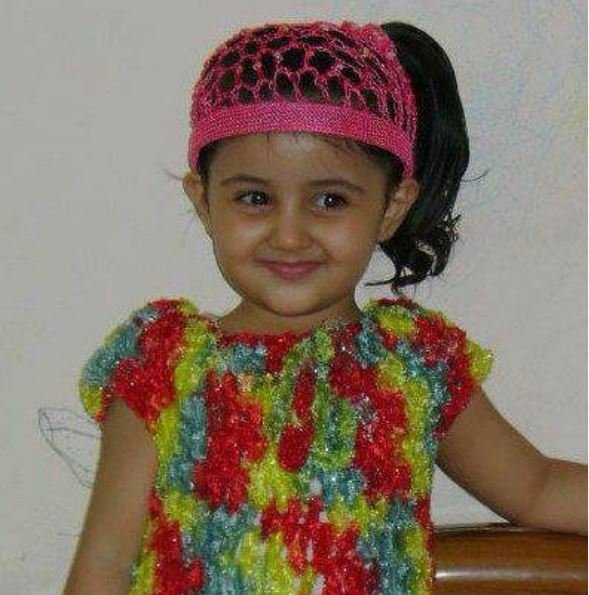 Serial List Of Ashnoor Kaur :
| | | |
| --- | --- | --- |
| YEAR | ROLE PLAYED | TELEVISION SERIAL & FILMS |
| 2009 | Prachi | Jhansi Ki Rani |
| 2010 | Pannah | Saath Nibhaana Saathiya |
| 2011 | Princess Shobha | Shobha Somnath ki |
| 2012 | Nanhi Aka Navika Vyas Bhatnagar | Na Bole Tum Na Maine Kuch Kaha |
| 2012 | Young Ashok Sundari | Devon Ka Dev Mahadev |
| 2012 | Sia | CID ( Cameo Appearance ) |
| 2013 | Young Nanhi Aka Navika Vyas Bhatnagar | Na Bole Tum Na Maine Kuch Kaha 2 |
| 2013 | Young Mayra Kapoor | Bade Achhe Lagte Hain |
| 2013 | Young Katyayani | Jai Jag Janani Maa Durga |
| 2013 | Young Dushala | Mahabharath |
| 2013 | Maya | The Adventures of Hatim |
| 2014 | Najma | Tum Saath Ho Jab Apne |
| 2015 | Siyaasat | Mumtz Mahal |
| 2015-16 | Young Naira | Yeh Ristha Kya Kehlata Hai |
| 2017 | Young Geetanjali | Koi Laut Ke Aaya hai |
| 2018 | Young Priya Dutt | Sanju ( Movie ) |
| 2018 | Kiran | Manmarziyaan |
| 2018-19 | Godavari | Tujhse hai Raabta |
| 2018-19 | Mini Khurrana | Patiala Babes |
More related searches: Ashnoor Kaur facebook, Ashnoor Kaur salary, Ashnoor Kaur instagram, Ashnoor Kaur mother, Ashnoor Kaur sanju, Ashnoor Kaur childhood pics, Ashnoor Kaur best friend, ashnoor kaur age, ashnoor kaur height, ashnoor kaur height in feet, ashnoor kaur biography, ashnoor kaur birthday,
Unseen Images