Zakir khan is an Indian stand-up comedian, writer, presenter, and actor. He is one of the brightest comedians in the country.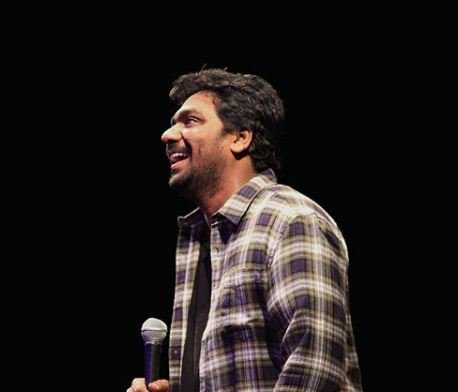 ZAKIR KHAN BIOGRAPHY
Zakir khan is an Indian stand-up comedian, writer, presenter and, actor. He is one of the brightest comedians in the country. He became famous by winning Comedy Central's India's 3rd Best StandUp Comedian Competition. Zakir was born on 20th August 1987 in Indore, Madhya Pradesh.
He pursued his education in St.paul higher secondary school, Indore
You may also like>>>
QUICK FACTS
| | |
| --- | --- |
| Birthday | August 20,1987 |
| Nationality | Indian |
| Age(as on dec 2029) | 32 years |
| Sun sign | Leo |
| Height | 5'7″(170 cm) |
| Eye colour | Brown |
| Hair colour. | Black |
| Show | Chacha Vidhayak Hain Humare |
| Occupation | Writer, Stand up comedian, actor, presenter, youtuber, sitarist |
FAMILY
He was born to Ismail khan ( Music teacher at St.Raphael's School, Indore)and kulsum khan(Homemaker). He has two siblings Zeeshan khan(Lead singer at Malang -The Band) and Arbaz khan. His grandfather was Ustad Moinuddin khan(Musician).
He was awarded with one of the most prestigious awards of India Padmashri. He comes from a humble background and credits his father with being supportive of his talent.
He has great respect for his father for being supportive and always standing by his side in all the circumstances of his life.and especially during the time of crisis. His family has a strong lineage of musical and cultural ethos.
His father Ismail khan is a very well known and eminent musician. Zakir khan is also a sitarist. He started learning sitar at the age of seven from his father and grandfather.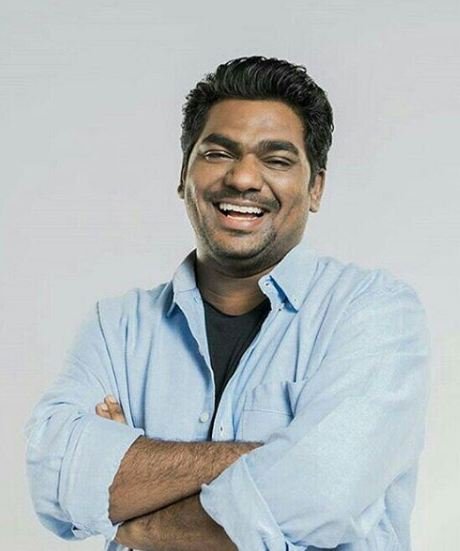 EDUCATION
He did his schooling from St.Paul Higher Secondary School, Indore but he did not complete his graduation.
From his childhood, he participated in lots of stage shows and theatrical acts. His hobbies are singing, writing poetry in Urdu and composing songs.
FAVOURITES
| | |
| --- | --- |
| Favourite poet. | Mirza ghalib |
| Favourite Actor.  | Nawazuddin Siddiqui |
| Hobbies. : | Composing songs, Writing, Singing |
| Favorite filmmaker: | Anurag Kashyap |
| Favorite standup Comedian | Vipul Goyal |
CHILD HOOD
He says in an interview with "chaipani" that he never liked attending school because he was constantly bullied by his fellow people for his dark and unattractive complexion.
He says that this incidents made him bold and humor became his shield. According to Zakir, one should wear his individuality as a badge and not a baggage.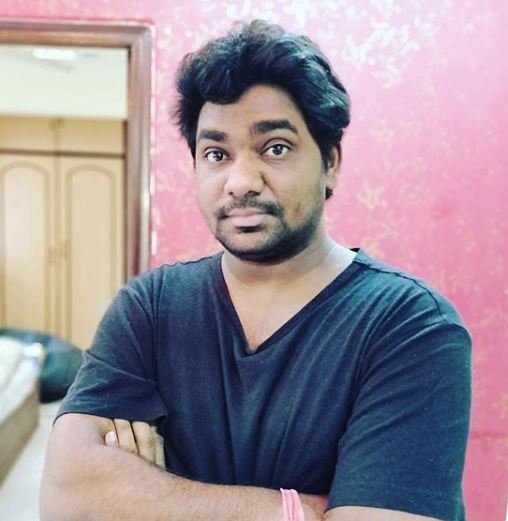 HIS STRUGGLES
He wanted to become radio producer so he moved to Delhi. He did a radio programming at ARSL for a year and then shifted to Jaipur in 2009 for an internship.
Delhi made him feel out of place and alienated. Dropping out of college and pursuing a career in Radio was challenging and was called into question by his family. So, in order to cope up with the mounting tension, Zakir stopped taking money from his family.
He lied about having a job. He would do odd jobs to keep himself going. When he was leaving Jaipur, he didn't have money to pay the rent, but God bless the landlord who wrote it off and even offered money to Zakir to travel back.
IDEOLOGIES
He says that his success is a contribution of so many people which always keeps him down to earth person. He says that one should preserve all his good memories so that he can recall them at bad times. He admits that he is a very lazy person.
In his interview with "The Hindu", where he was asked to differentiate between humor and vulgarity he said,
"For me it is about the experiences one has in life and not vulgarity. Also we live in such a hypocritical society that when it comes to talking about one's experience on public forums, people go on a back foot. And stand up comedy is one such tool to break that myth.
HIS OPINION ON OTHER ARTISTS
Khan reportedly said that what Gutthi does is not a comedy. Guthhi is a female role played by Sunil Grover in Comedy Nights With Kapil. He says that comedy, especially in Delhi has become mature and versatile and characters like Guthhi haven't evolved similarly.
He called Kapil Sharma's comedy very Punjabi, where you make people laugh by insulting others. Khan does not find it specifically funny.
SOCIAL MEDIA
Zakir Khan is on Instagram with the username zakirkhan_208. He flaunts more than 54 thousand followers and has more than one million followers on Facebook(Zakir Khan facebook page). He is also on Twitter with around 50k followers(@Zakirism).
ZAKIR KHAN QUOTES
*Bahot Pighala hu bhai… tabjake SAKKT huna hunnnn…
*If No Kajal Look is Statement, toh Chappal bhi Statement hai…
"Ja… Nahi hounga Taiyar tere liye…"
*Adami ko khali chodoge toh kya hi karega… jinko pata hai, Unko paat hai…
*Mai apne Papa se Darta nahi hun…
Dikat yeahi ke usi Adame ke satha ek Ghar mai Rahena padega… zoke Safe nahi hai lagta
*Dunya mai Do tarha ke log hote hai…
Ek Jisko Gangs of Wasepur Pasand hai… or Dusare sab Ramadhi ke Adami hai
*Jise Piyar hota hai, use hota hai… koi Logic to hota nahi hai…BC
*Agar ap Relationship mai apne Partner ko Range hath Pakad lete ho…
Toh phir usko Maaf karo…. Kya pata vo Sudhare…
*To all girl: Tum Patag nahi ho, Panchhi ho… koi Dhor tumeh Rok nahi skati…
*Chote Sahero ki Piyari baat pata hai kya hai….?
Scooty ka Number dekh ke.. Pura khandan bata dete the…
*Ektarfa piyar ki Khubsurat ye hai ke …Ap har din Jeetate ho… Or Har din Harte ho…
*Ektarfa Pyar bhi Relationship hota hai… Samne wala Participate nahi kar raha hai…
iska Matalb ye nahi ki mera koi Investment nahi hai…
*No Kajal Look is always a Statement.., Its Says Something…
*We are Generation of Broken Heart and Broken People
*Apun bahot Judgmental hai…. Vo jo tumare Gharawale kahete hai na-
ke Falana Karle varna Chaar log kya kahen ge…. Unmai se Teesra mai hun…
*Never Put Number to your Success… Jis Din Pura ho Gaya toh Kya Karega…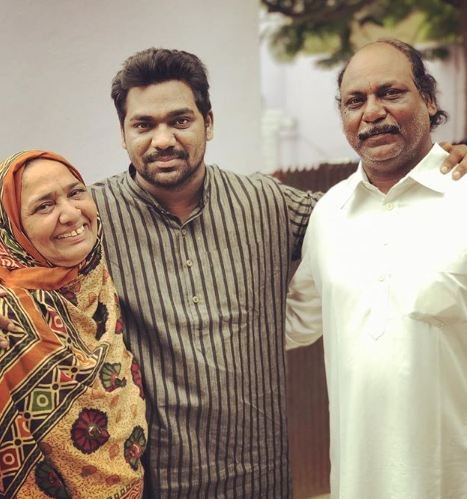 ACHIEVEMENTS
Zakir Khan is the winner of 2012 Comedy Central's "Best Stand-Up Comic of India" and the champ of "foster's lol evenings". He described himself as " comedian by nature, cartoon by heart, a writer by profession and entertainer by birth."
He has likewise been a part of a news comedy show, "On Air with AIB". He has established himself as one of the most successful writer, comedian, and presenter.
CAREER
He is a very well known stand up comedian and a very eminent sitarist. Presently he is performing at the "canvas laugh club" with Sumit Anand and Vipul Goyal. He even performed in Singapore, Malaysia and the Philippines.
In his recent interviews,he speaks about the role of comedy in today's lives. He poem on international mens day went viral which describes the emotions and feelings of a man in an exemplified manner which touched the hearts of million people.
TERMS USED BY ZAKIR KHAN
Sakht Launda is a term used by Zakir Khan for a heartbroken guy who won't let the world see his emotions or a guy who already knows that he will never find a girl, so, he pretends to be a rough and hard guy to get one or a guy who has an attitude of his own and does what he wants to do with all
INDIAN REVIEW ON ZAKIR KHAN
Zakir Khan won the hearts of people with his comedy. The guy hit a nerve.. beautiful comedy.. the material is too much about relationships and This guy is intelligent and it shows off in his comedy, which is very well thought out.
The plots weave through jokes and intersect wonderfully throughout. comedy isn't random. It is not crass, vulgar.. and hit different .His pause for making the audience realize the dual & the inside joke is the best part !!!!
And on a simple concept, he weaves a story that is relatable, identifiable and could be visualized.
Zakir Khan doing stand up is as good as the mimicry artist that he is ..life.He says he is very happy with all the people who came in his life and taught him to add life to his years.
Related Searches: zakir khan father death, zakir khan biography in hindi, zakir khan wife name, zakir khan grandfather, zakir khan sakht launda,zakir khan shayari, zakir khan quotes, zakir khan instagram, ismail khan zakir khan, zakir khan show, zakir khan kaksha gyarvi, zakir khan haq se single,