Mohsin Khan is an Indian television actor who is very well known as Karthik Goenka from "Yeh Rishta Kya kehlata Hai" in star plus.
EARLY LIFE
Mohsin Khan Biography
Mohsin was born on 26 October 1991(at present he is 26 years old). He is also called as Momo by his friends and family. He was born in Nadiad, Gujarat.
He is born into a middle-class family. He often visits Gujarat to meet his family members. His family members consist of his father Abdul Waheed Khan, mother Mehzabin khan, sister Zeba Khan, brother Sajjad Khan.
His sister Zeba Khan was married to DR.Taha Ahmed. He has many childhood memories in Gujarat with his brother Sajjad Khan and Sister Zeba Ahmed. His great-grandfather had fought the First World War.
You may also like>>>
Mohsin was very shy and studious as a child. He used to study well and spend most of the time with books. He is a timid person who does not try to explore and meet new people.
Mohsin Khan did his schooling from children's academy, Mumbai. After that he got into Thakur Polytechnic College, Mumbai then into Mithibai College, Mumbai.
He joined in applied electronics and scored 80%. He has Graduation in engineering, and he has done his Bachelor of management studies (BMS).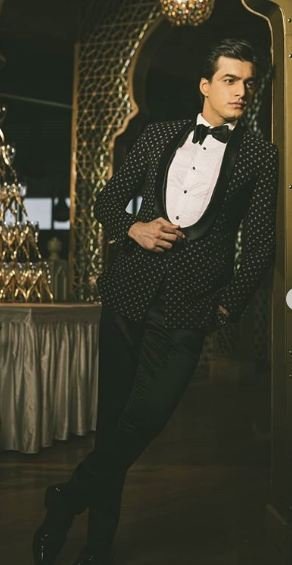 MOHSIN KHAN PHYSICAL STATS AND MORE
Mohsin is famous for his cute and hot looks. His height is approx 5'9, and weight is 84kg. He has silky black hair which adds handsomeness to him. He is so fair and has a brown eye. He lives in Mumbai.
His zodiac sign is Scorpio. He follows Islam. He is also a non-vegetarian.
His hobbies are writing and travelling. He started writing scripts and making short films while he was in college.
He goes to many different places in his leisure time. His favourite food is bhindi, pizza, and sea food. Mohsin loves swimming. His favourite actor is 'Shah Rukh Khan and favourite actresses are Cameron Diaz, Sana Shaikh. His favourite film is 'THE MASK' (1994).
He likes to try out new cuisines, and he is fond of sweets. He doesn't want to work out, he instead prefers doing cycling and swimming. He is fond of animals, and he owns a cat named Furry.
Mohsin is scared of riding a bike as he had a bad experience in his life. So, whenever he is required to ride a bike in his show, he use a body double or usually pushes his bike.
He is terrified of cooking as he hurt his eyes in childhood while preparing when he is trying to turn off the gas.
MOHSIN KHAN CAREER
He never actually thought of becoming an actor; he always wanted to do something related to the field of entertainment.
He started his career in 2014 as a second assistant director for the movie "Koyelaanchal" directed and produced by Ashu Trikha, starring Vinod Khanna, Sunil Shetty, Vipinno and Roopali Krishna Rao.
He made his television debut with UTV Bindas's show "love by chance" in which he played the role of 'Jignesh' , appeared in TV serials like "Meri Aashiqui Tum Se Hi" and star plus serial 'Nisha Aur Uske Cousins'.
The show was on the air from 18 august 2014-15 June 2015. It has only one season and 268 episodes, this was directed by Rahib Siddiqui and produced by Sukesh Motwani. He was cast in "Pyaar Tune Kya Kiya" as "Suraj" in zing and "Dream Girl-Ek Ladki Deewani Si" as "Samar Sareen" in like ok.
In 2016 he was in "Pyaar Tune Kya Kiya" as "Girish" in the same year he started "Yeh Rishta Kya Kehlata Hai " he rose to fame for his role in 'Yeh Rishta Kya Kehlata Hai' as Kartik Goenka opposite to Naria, i.e. Shivangi josh.
There is a big fan base for their pair; it's popularly known as 'Karia'. They have received the award as the best onscreen Jodi in gold awards 2018. He is mostly referred to as Kartik. This show as recently has a record as a first Indian television show to reach 3000 episodes. The show was on the air from 11 September 2008.
Apart from these, he did many TV commercials like Limca, Safari, Apollo Hospital and Micromax Mobiles.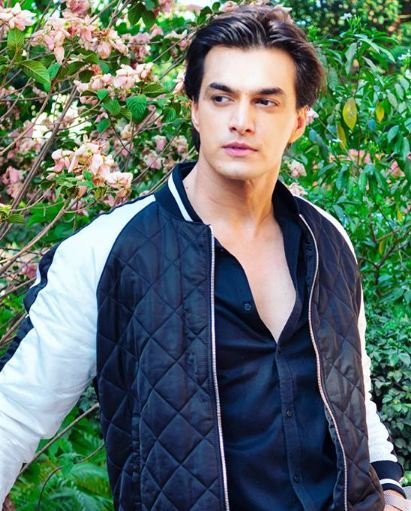 AWARDS
Mohsin Khan is one of the very talented actors who give his 100 per cent to his role. Which lead him to receive the best actor award of the Kalakar Awards in 2018.
He had got the best actor award in Gold Awards in 2019 and as the best onscreen Jodi in the Gold Awards 2019. The above awards are for the show 'Yeh Rishta Kya Kehlata Hai'.
In 2017 he was placed in the highest placed newcomer in eastern eye's 50 sexiest Asian men in the world, holding seventeenth (17) positions. In 2018 he was sixth(6) spot in the list of hottest Asian men and was ranked fifth (5) in biz Asia's TV personality list.
SOCIAL MEDIA
Moshin Khan is on social media. He has 1.6 million followers on Instagram, 67.9k on Twitter, and he is on facebook too.
RELATIONSHIPS
Mohsin Khan was dating his "Yeh Rishta Kya Kehlata Hai" co-star, Shivangi Joshi, since a long time. He calls Shivangi Joshi 'Shivi' whereas she calls his 'Momo'. However, in 2019, there were rumours about their breakup.
In November 2019 this rumour started spreading as Mohsin khan refused to share the vanity van with Shivangi Joshi. They were sharing the vanity van right from the beginning of the show.
Later, Mohsin clarified that it was not in such a sense. He said they were shooting for a fight sequence in mud, so he needs a bathroom to take a shower after the shoot.
RECENT UPDATES
In an interview with Hindustan times, Mohsin khan opened up on the hectic life he has been leading since he joined 'Yeh Rishta Kya Kehlata Hai'. He said in his journey has been a learning experience among others. He shared how the last five taught him many things.
He added that he got hurt while shooting action scenes, and he still goes to set when he is unwell. He even shot when he was suffering from dengue. He ended by saying that he learned discipline and patience while working on TV.
Presently he is a part of Tanmay Studio calendar launch 2020 and one of the models for bata.