Who's Danish Zehen? Why youth going crazy about him? If you want know about Danish Zehen Bio, continue reading..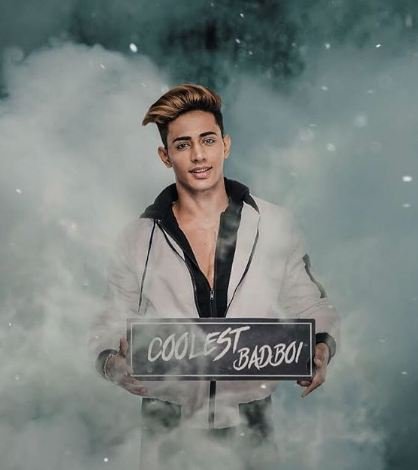 For everyone, Danish Zehen was known as an Instagram Influencer, YouTuber, Lifestyle Vlogger, Rapper and famous Hairstylist. Danish Zehen became so famous or came into limelight by participating in MTV's Ace Of Space Season 1. Here is the detailed information about Danish Zehen Bio.
Other Related Post:
Danish Zehen Bio
| | |
| --- | --- |
| Name | Danish Zehen |
| Date of Birth | March 16, 1996 |
| Date of Death | December 20, 2018 |
| Birth Place | Mumbai, Maharastra |
| Profession | YouTuber, Instagram Influencer |
| Parents | Not Known |
| Zodiac Sign | Pisces |
| Religion | Islam |
| Nationality | Indian |
| Height | 5'11″inches |
| Weight | 70 Kgs |
| Hair Color | Blonde |
| Biceps Size | 14 inches |
| Siblings | Brother: Mirza Saqlain |
| Marital status | Unmarried |
| Qualification | Graduated from Mumbai University |
| Net Worth | Not known |
| Official Website | Not Known |
You may also like>>>
In Detail
Danish Zehen, Since childhood used to show much interest in singing, dancing, fitness, hairstyling, and video blogging. He was famous for his coolest attitude and he is quite popular among the youth. He attracted the youth through his different hairstyles and hair colors.
Also, he used to change his hairstyle and hair color once a month. This brought him an immense fan base and applause. Seeing his coolest attitude and habit of changing his looks regularly called himself #coolestbadboi and also his followers used to call him as #coolestbadboi.
Zehen had a passion for singing so he started a YouTube channel and also different other YouTube channels for Travel Vlogging and Fitness videos.
Danish fans used to call him as Fambruh. Danish Zehen was an inspiration for youth who are aspiring to become YouTubers and Influencers. But unfortunately, recently he has died in a car accident while coming from a wedding.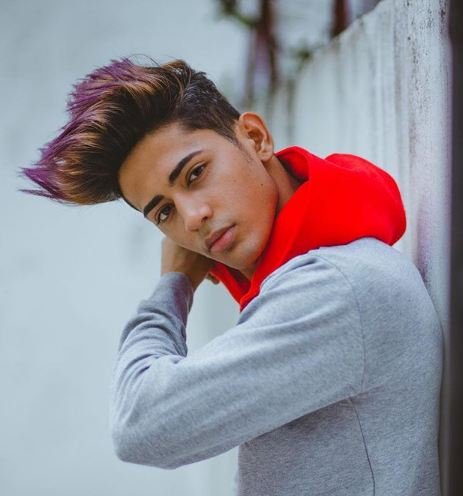 Family
He was from a middle-class Muslim family. He had a brother named Mirza Saqlain. Danish Zehen in his last lifestyle video said his family and especially his mother helped and motivated him a lot in his downfall and bad days. His family believed in him and supported him in every aspect and made him a star among youth.
Danish Zehen Education, Profession and Lifestyle
Danish Zehen, completed his schooling from Kedarnath Vidya Prasarini's English High School, Kurla East, Mumbai. He started his career at an early age unless like everyone he didn't choose a regular profession. He was very passionate regarding his profession and career.
So he started his first YouTube channel, as a rapper. He introduced himself to the youth as a rapper in 2012. At firstly, he faced many problems regarding his career even though he faced all the hurdles and he overcame every hurdle with his hard work.
He slowly became popular through his rap songs. Then he started another YouTube channel of his Lifestyle Vlogging in this YouTube channel he used to upload his lifestyle videos and also Travel Vlogging Videos. After two years of hard work he gained more than 400k subscribers for his YouTube channel.
Also, he gained many followers on Instagram where he became a popular Influencer. He has more than 1.4million followers on Instagram and 500k followers on Musically. He also known as famous hairstylist. He used to give live performances at many events and In colleges.
Also, he selected for many famous brands model and also selected as Brand ambassador of Gilletee. Many famous brands selected him as his digital face for promotions and advertise. Apart from all this he is a fitness freak , he also has another YouTube channel based on his fitness.
In 2018, Danish was selected as a participant of MTV's reality show, Ace Of Space Season1, hosted by Vikas Gupta. Zehen left the show two times due to some urgency.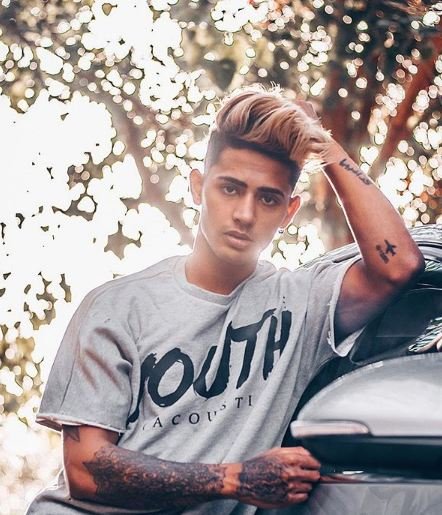 Danish Zehen Death
Danish, recently died in a car accident while returning from a wedding. The accident spot is exactly on vaasi higway where he is coming in his Honda city car and he hitted to a lorry. The car hitted lorry so fast that the whole car crashed severly and the nearby localities are saying it is difficult death for an youngman like Danish.
His family was in shock after knowing this information, the whole family disturbed with this news and showed deep condolenses on his death day. Danish's best friends and co-host Vikas Guptha shared their memories with him and posted an emotional message to him on social media. Also, his co-participants Varun Sood and Divya Agarwal said that he is a very joyous and happy guy. He used to make friends very easily with his cool attitude.
Some Interesting Facts About
Other Related Post:
Danish's favorite destination holiday spot is in Switzerland.
Danish's favorite food is Mexican food
Danish's favorite color is white.
Danish like Amitabh Bachan and Madhuri Dixit very much.
Danish loves to travel and shoot Vlogging videos.
Danish also loves to visit places like UAE, Srilanka, Thailand.
Danish is official Brand Ambassador of Gillette.
He had a Benelli TNT 600i bike and Volkswagen car.
Danish used to smoke hookah a lot.