Jaya Bachchan was born on 9th April(1948). She was born in Jabalpur of Madhya Pradesh. Presently she resides in Jalsa bungalow in Juhu of Mumbai, Maharashtra.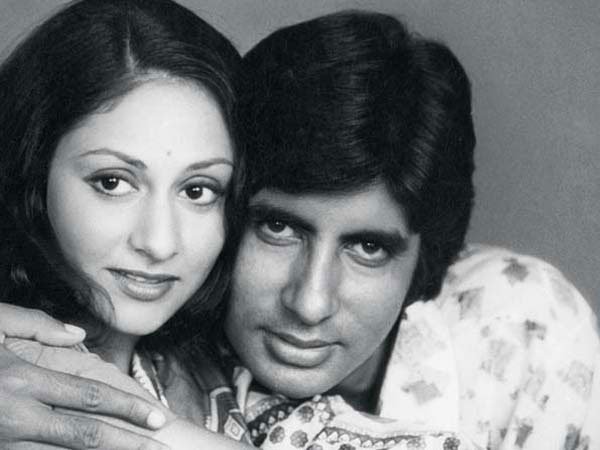 Her father was  Taroon Kumar Bhaduri. He was a very famous poet and writer. One of his books which got a lot of fame and glory was Obhishopto Chambol, which means cursed Chambal. He was a well-known journalist and he wrote all his experiences as a writer and a journalist in this book. This book acted as a base for many Bollywood films.
JAYA BACHCHAN PERSONAL LIFE
She was married to a very famous actor of Bollywood Amitabh Bachchan in 1973 on 3rd June. Amitabh Bachchan is known as Shahenshah and Don of Bollywood.
He is a very successful actor in the Hindi film industry. Amitabh and Jaya have two children, Abhishek Bachchan and Shweta Bachchan Nanda.
Shweta Nanda got married to Nikhil Nanda who is an industrialist. They have two children Navya Naveli and Agastya Nanda. Abhishek Bachchan married Aishwarya Rai after she broke up with her long term rumored boyfriend Salman Khan. Aishwarya and Abhishek have a daughter Aradhya Bachchan.
JAYA BACHCHAN CAREER
She started with a career acting as a supportive role in a Bengali movie Mahanagar directed by Satyajit Ray at a very young age of fifteen. After this movie and two short films in Bengali, she joined in FTII(Film and Television Institute of India) She learned acting there and passed with a gold medal.
She then worked with Amitabh Bachchan in the film Bansi Birju in the year 1972 where they fell in love with each other and got married in 1974. They both worked in many films together.
The film Kabhie Khushi Kabhie Gham showed a very strong and compatible bond between this couple. The movie portrayed the life of parents who try to hold their family together even after many obstacles created by their children.
Jaya and Amitabh played the role so well together as a very understanding wife and husband that created a boom in the Hindi film industry. After her marriage, she took a break from the industry and her comeback was in the year 1998.
When Amitabh Bachchan was undergoing series of flop movies and then when all the actresses refused to work with him, she worked with him in the movie Zanjeer in 1973 which turned out to be a blockbuster movie.
She is a good writer as well. She has written the script of the film Shehenshah in 1988 which starred her husband in the lead role and post-film, he was popularly known as the Shahenshah of the Hindi Film Industry.
In the year 2000, she was starred in the film Fiza which brought her fame and the Best Film Fare Actress in the supporting role. Later on, she has done many movies like Kabhie Khushi kabhie Gham and Kal Ho Na Ho in which she played the role of Priety Zinta's mother for which she was again awarded with the Best Film Fare Actress in the supporting role.
In 2011 she also worked in a Bangladesh film Meherjaan which portrayed the love story between the girl of Bangladesh and an Army officer of Pakistan.
AMITABH AND JAYA BACHCHAN LOVE STORY
Amitabh Bachchan says he always wanted a girl who is a blend of traditionalism and modern. He wanted a girl who could handle her career and family perfectly.
When he saw Jaya on the Film Magazine cover for the first time, he fell for her. Then he first worked with her in the movie Bansi Birju in 1972 and after a good time with each other, they decided to marry each other and finally got married in the year 1973 on June 3rd.
They always very good bond as a couple and they flaunt their relationship on social media and Jaya has a very vast fan following on social media all over the nation.
Jaya and Amitabh are considered as the most compatible couple in Bollywood. They are a couple of goals for all the young couples in India.
JAYA AS A POLITICIAN
Politics. She says politics was always her passion. In 2004, she was elected as the Member of Parliament. She was a member of the Samajwadi party of Uttar Pradesh.
She represented as MP In the Rajya Sabha till 2006. She was elected for four consequent terms and she always intended to complete her term as the MP and strived hard for the betterment of the party and always wished to be a very good politician.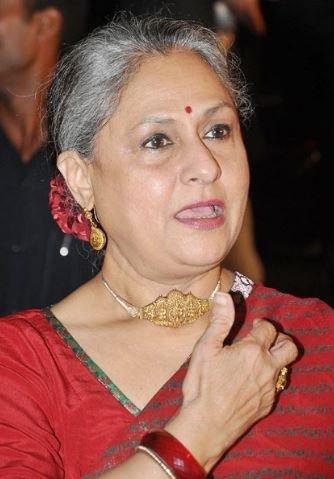 ACHIEVEMENTS
She was awarded with Film Fare Awards for nine times and she was honored with one of the most prestigious awards of India Padma Shri by the Government of India. She received Film Fare Life Time Achievement Award in 2007.
WHY JAYA HAD LEFT THE INDUSTRY
When Jaya left the Industry, one question that arose was why had she left the film industry after giving a lot of hits and blockbusters. In an interview, she said that leaving the industry has nothing to do with Amitabh Bachchan.
It was completely her decision to leave the industry because upbringing her kids and her family was the thing that mattered more than anything to her.
Related Searches: jaya bachchan movies, jaya bachchan biography, jaya bachchan sister, jaya bachchan age, jaya bachchan diwane hai diwanon ko, jaya bhaduri parents, indira bhaduri, amitabh bachchan, jaya bachchan photo, jaya bachchan young, jaya bachchan mother,